Save modified tune file to my genius received from noreply@duramaxtuner.com
Connect the My Genius device to a USB input using the supplied cable.
Double-click icon on your desktop to run "MyGenius Client" program.
Select "Upload from My Genius" to upload modified tune file to your MyGenius.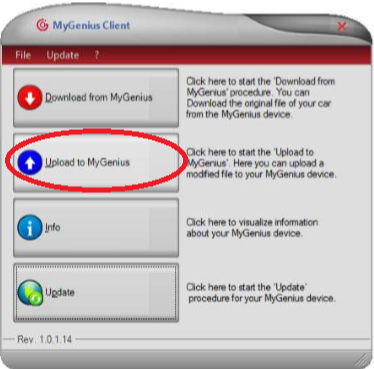 Follow prompts to select the modified tune file you saved in the above step. (Depending on the uprates and vehicle type, you may 1-3 files.
The My Genius device is now loaded with a modified tune file and ready to write (reprogram) vehicle. Click "Here" on our guide to Programming the modified file.