This article will explain how to reformat your Spade to clear all tune, read, and scan files off of the device at once or if your scan, tune, or read folder are missing from your device when in EfiLive V8 Explorer
1. With your Spade connected to the computer open EfiLive V8 Explorer.
2. Make sure the F3: Data Files tab is selected.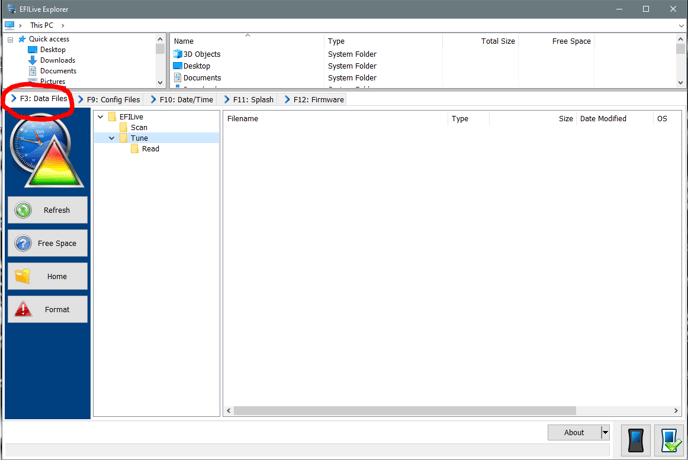 3. On the lower left side of the window there will be 4 buttons Refresh, Properties, Home, and Format Data. Click on Format Data. (This will clear all scan, tune, and read files off of your Spade device as well as restore the scan, tune, and read folders in case they are accidentally deleted.)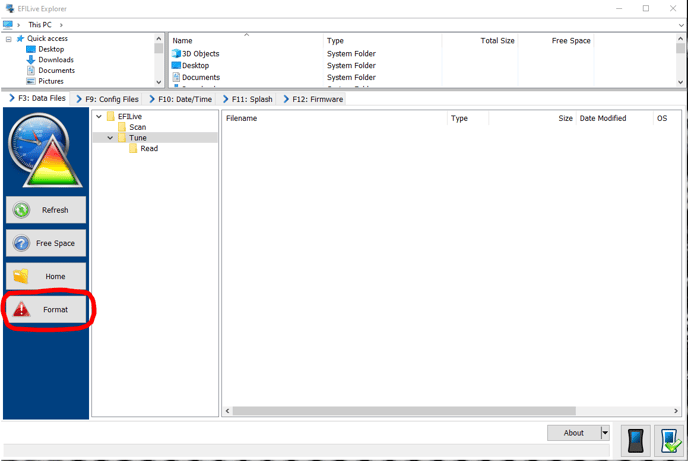 4. Once the previous steps have been completed your Spade device has been successfully reformatted. You can use this same procedure on the F9: Config Files tab in order to quickly clear the configuration files (BBX settings) off of your Spade device as well.